chairs | comfort and positioning
patient room recliner
Harmony patient care recliner chair
The unique design of the Harmony patient care recliner chair gives it great versatility. In addition to clinical applications, it is also suitable as geriatric recliner with its many possible adjustments. Its comfort is such that it is widely used in palliative care.
discover its caracteristics
Get a Quote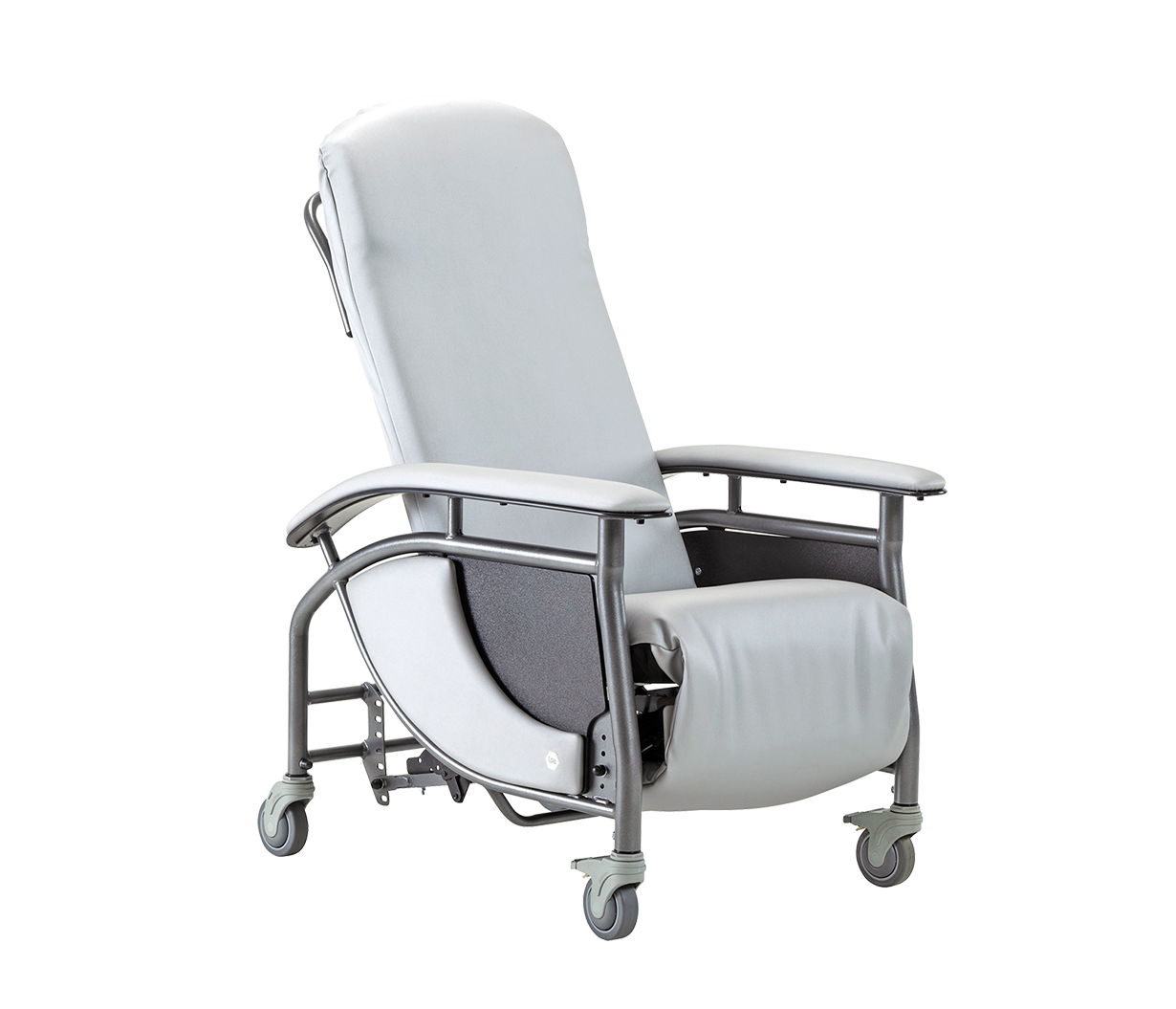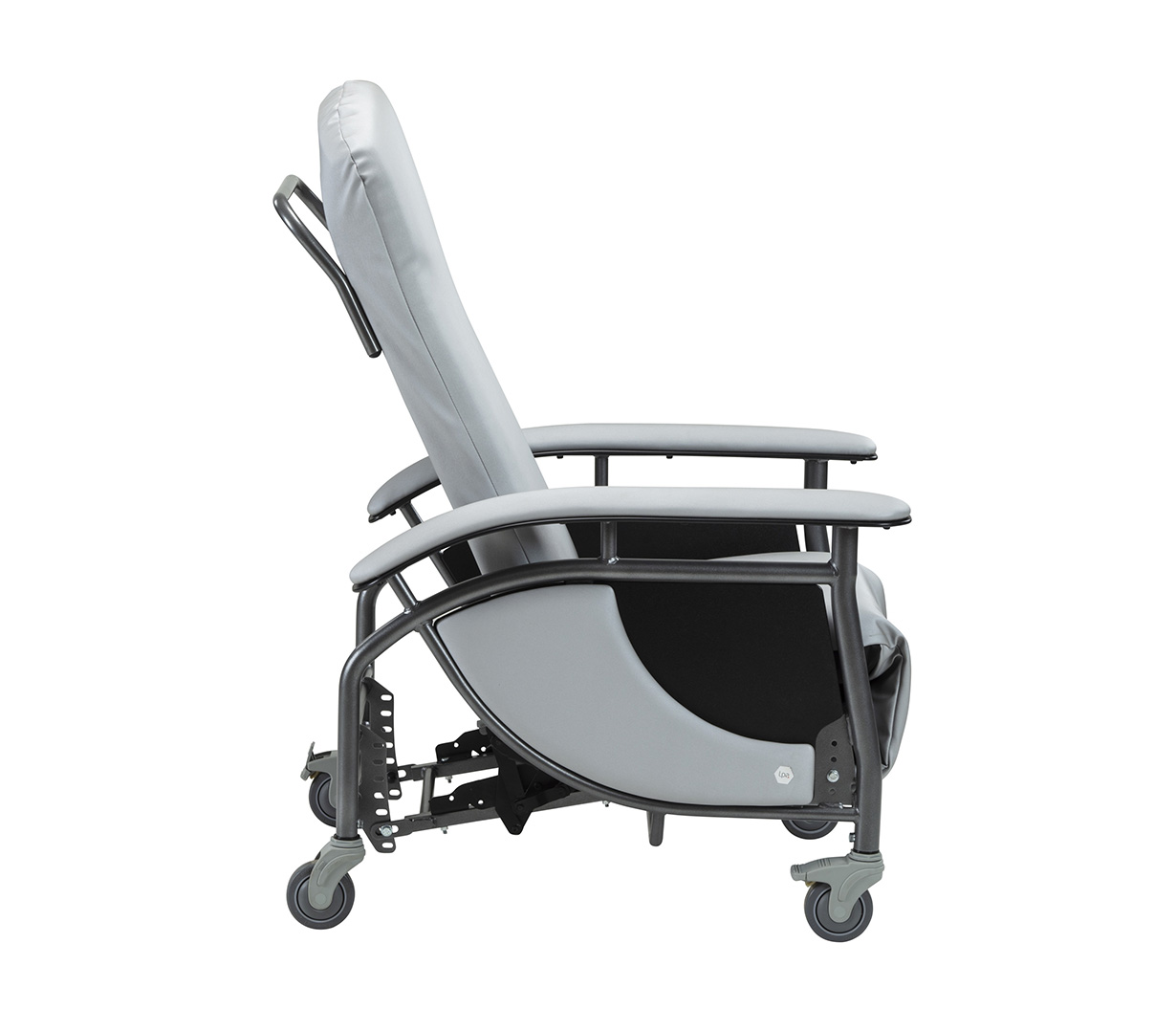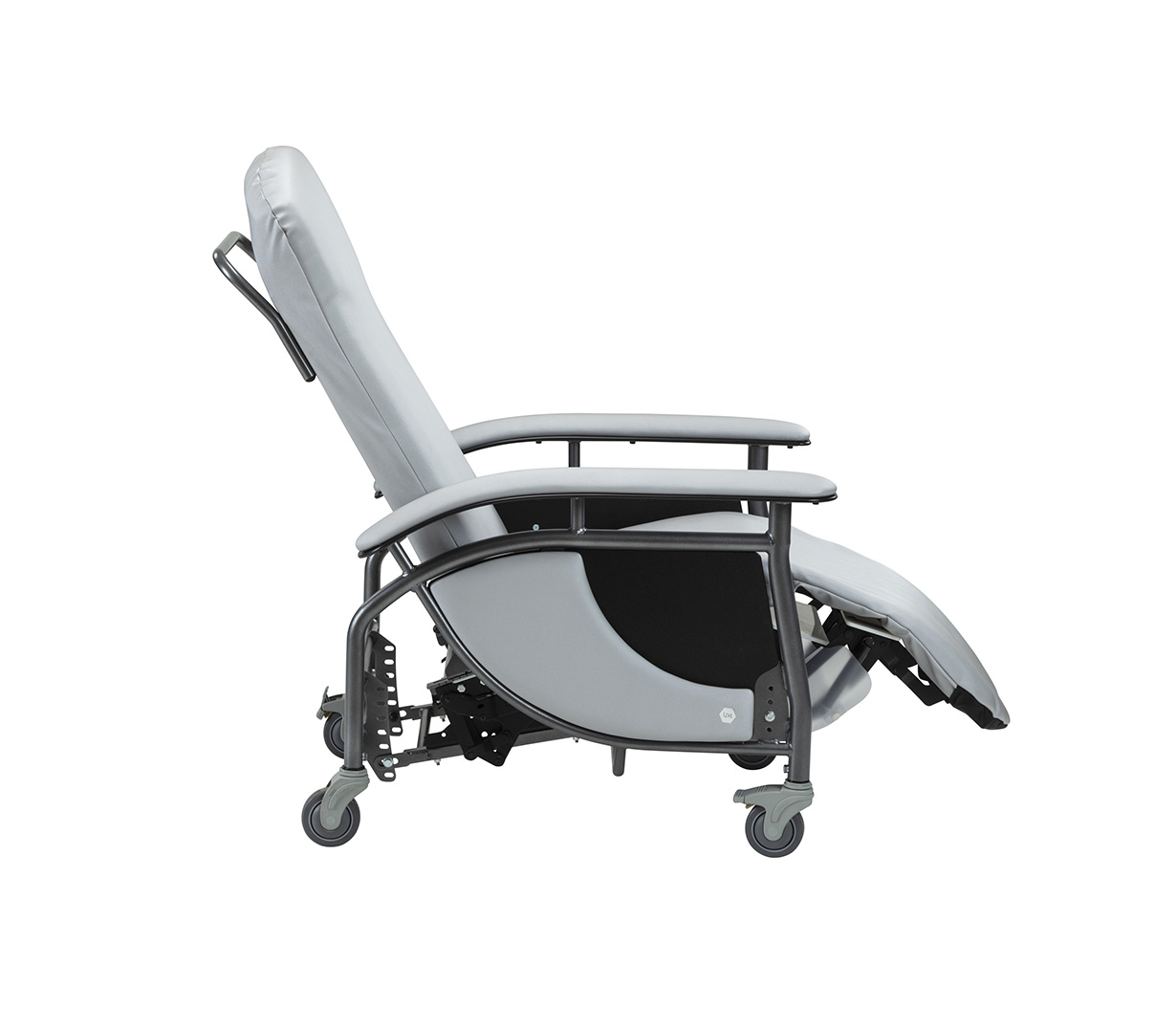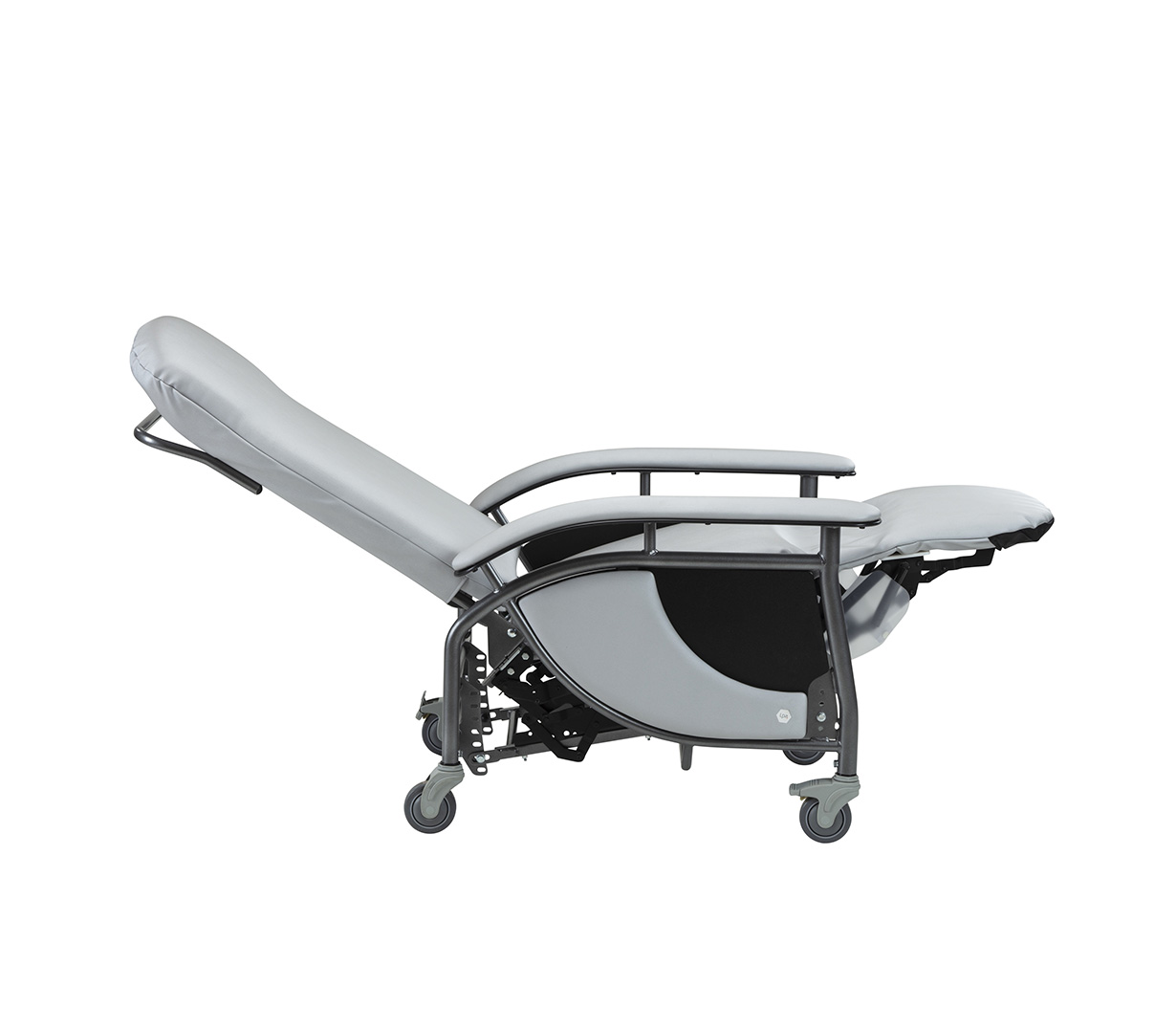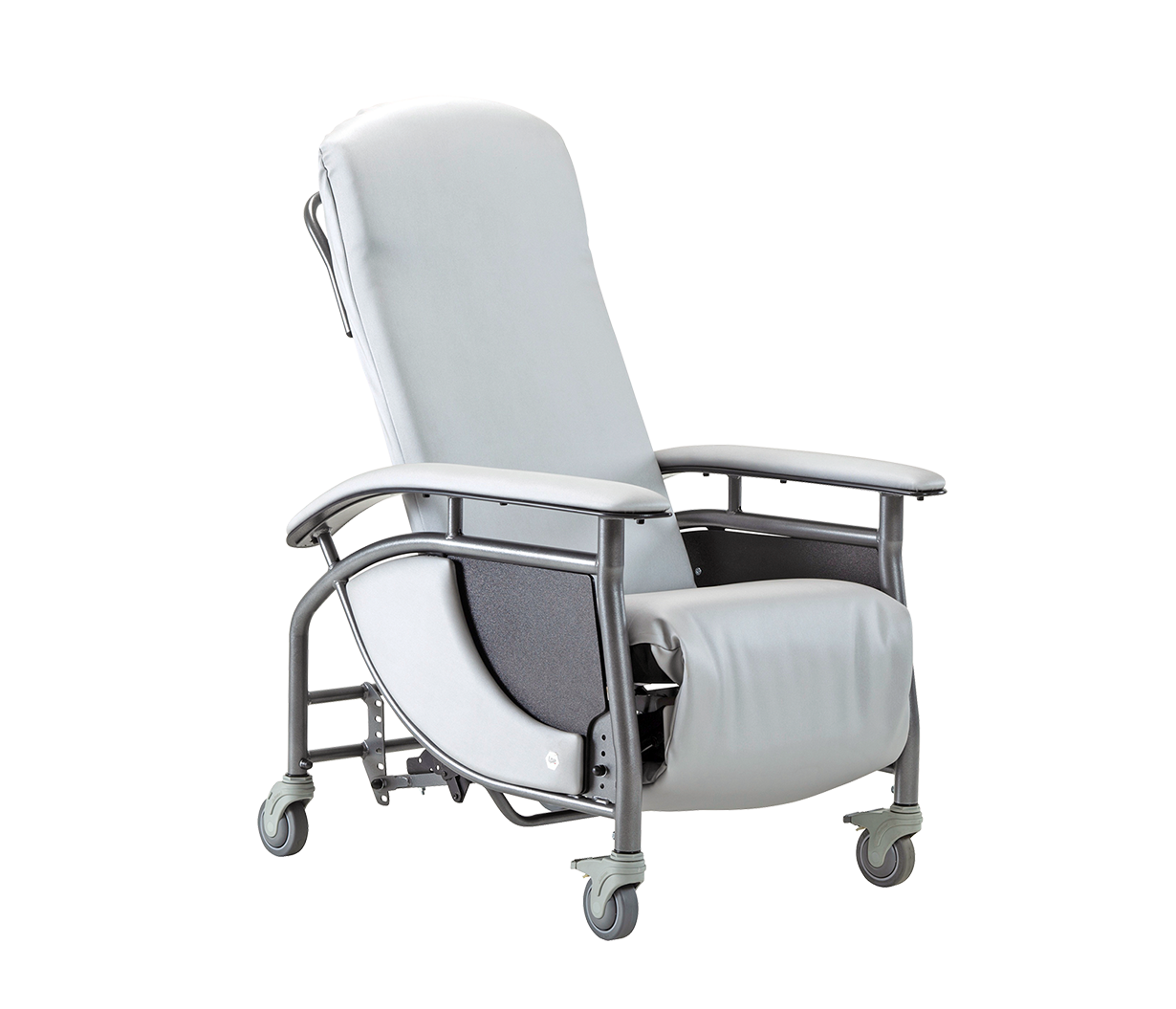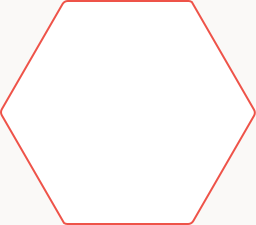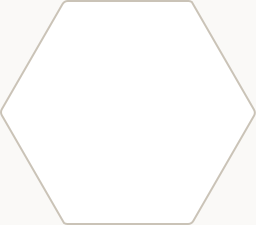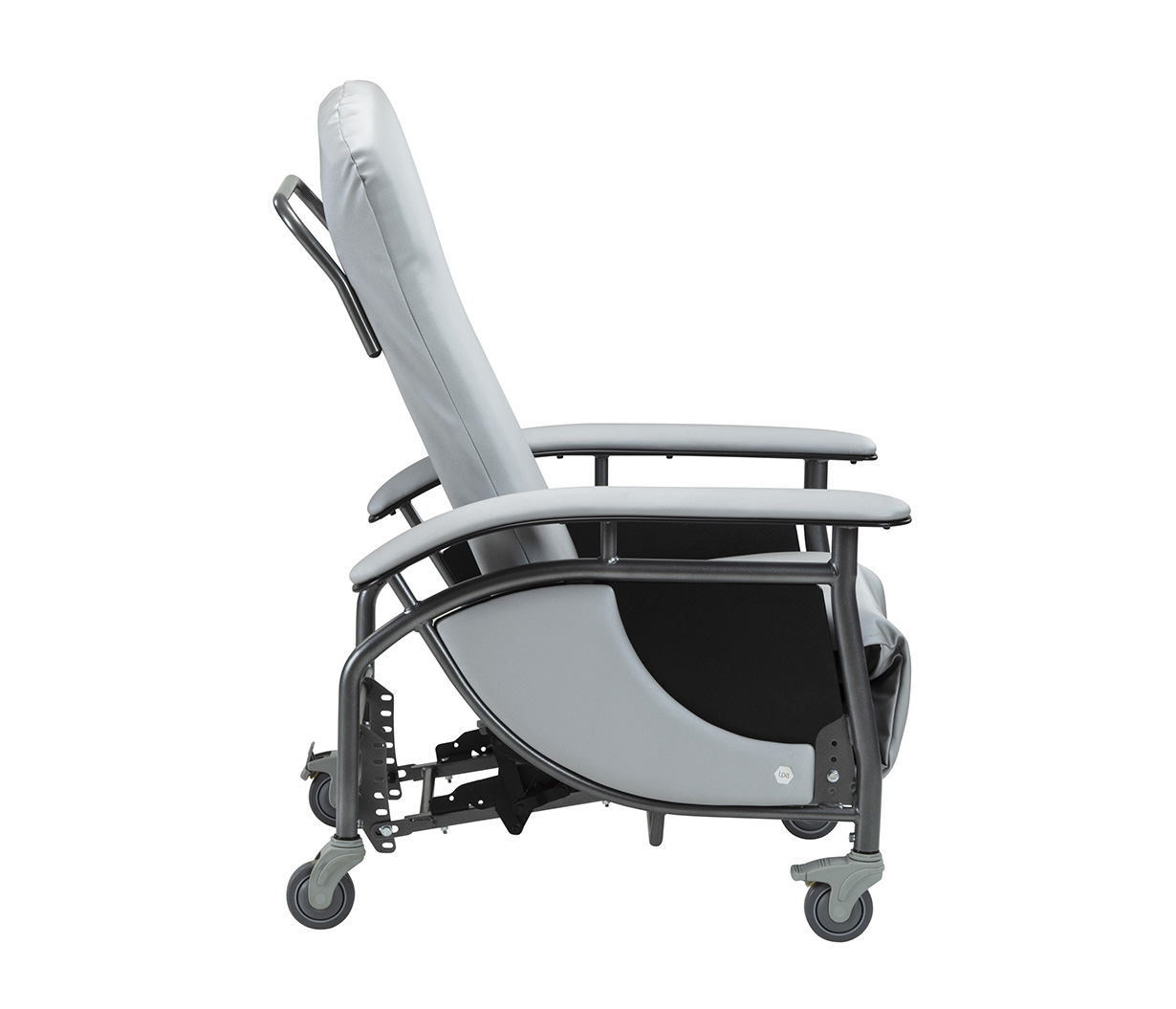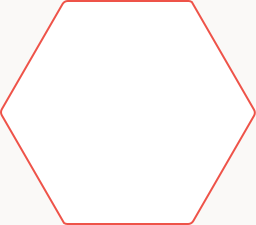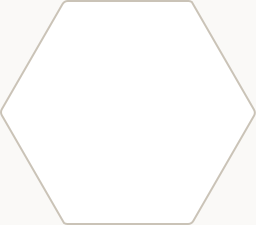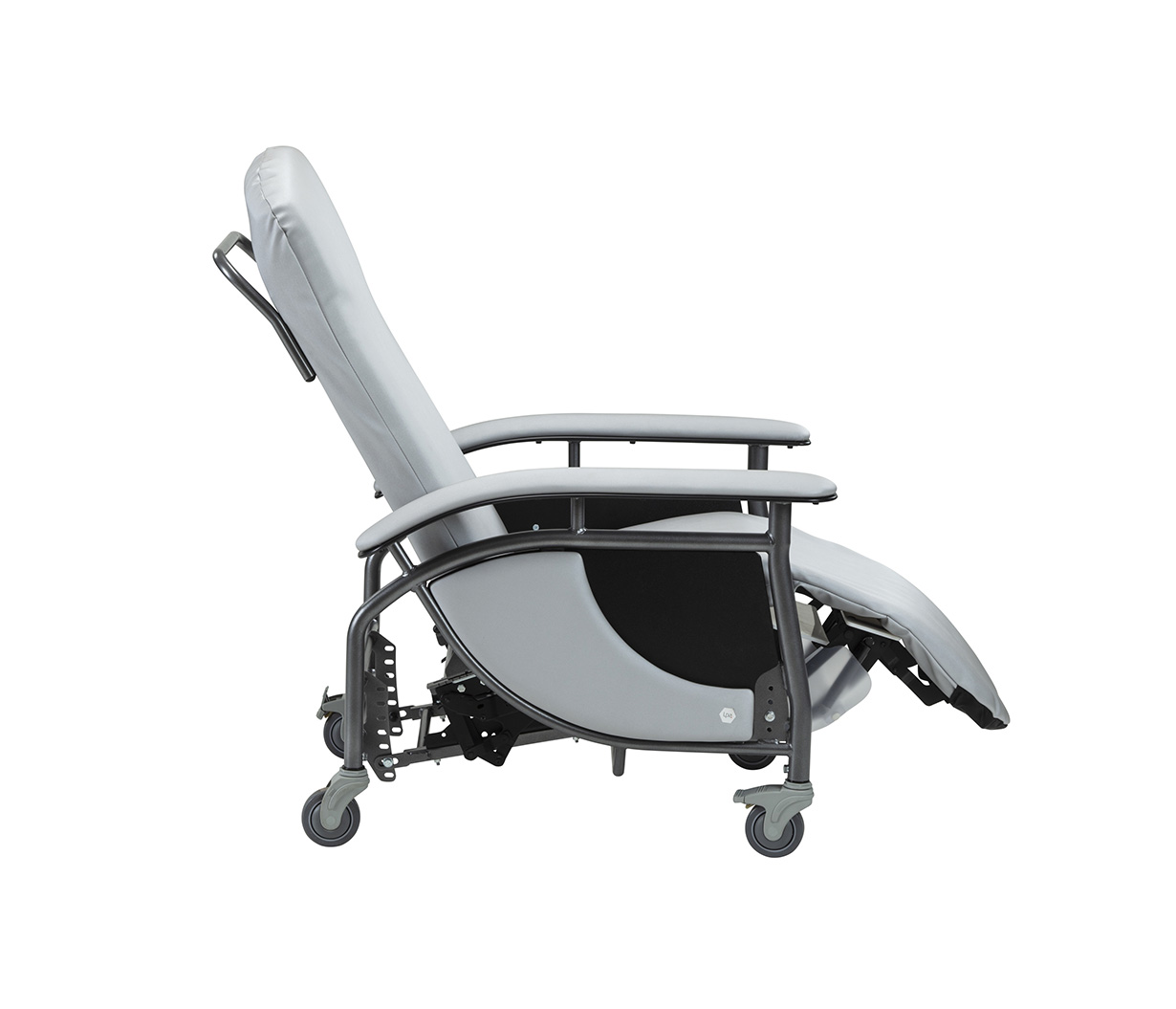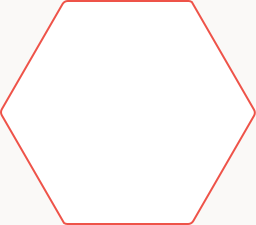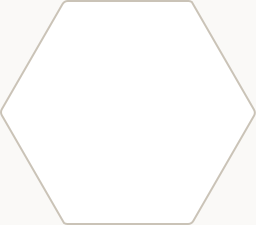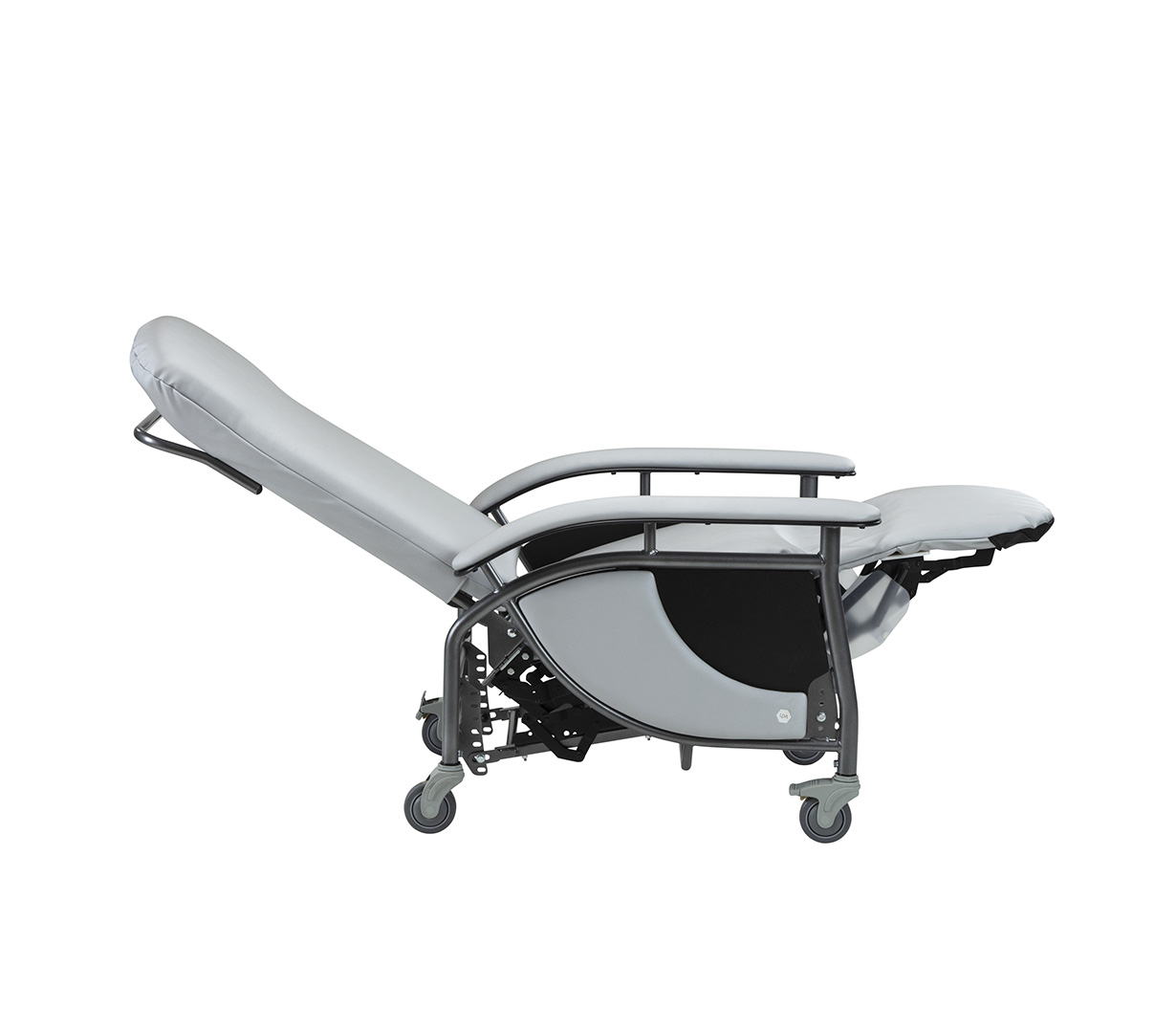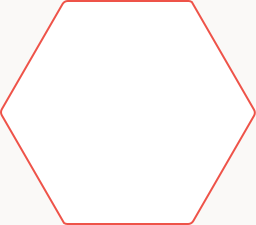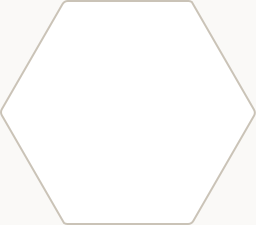 the caracteristics and advantages of

Harmony patient care recliner chair
1

Comfortable
The elastic bands incorporated in the backrest provide comfort rarely offered for this type of chairs. The Harmony model is ideal for long treatments or long-term care.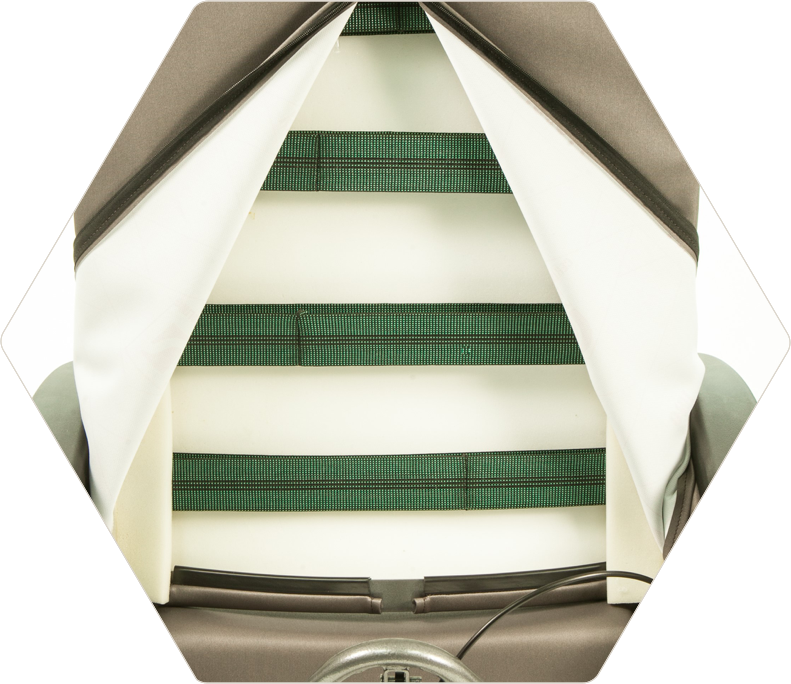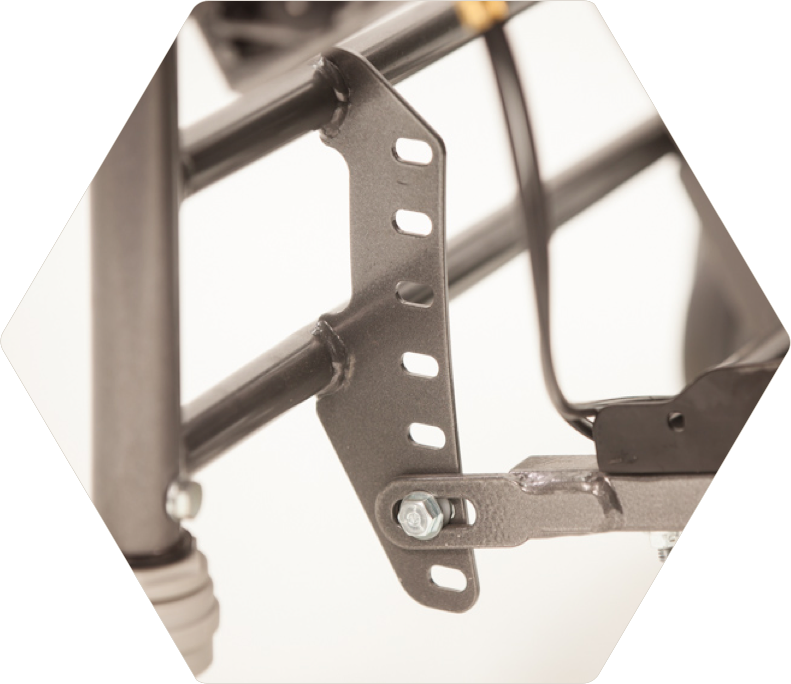 2

Great seating possibilities
The Harmony chair is the only one of its kind that allows different configurations of height and seat depth.
3

Accessories available
Whether for positioning, movement or prevention of sores, several accessories are compatible with this model.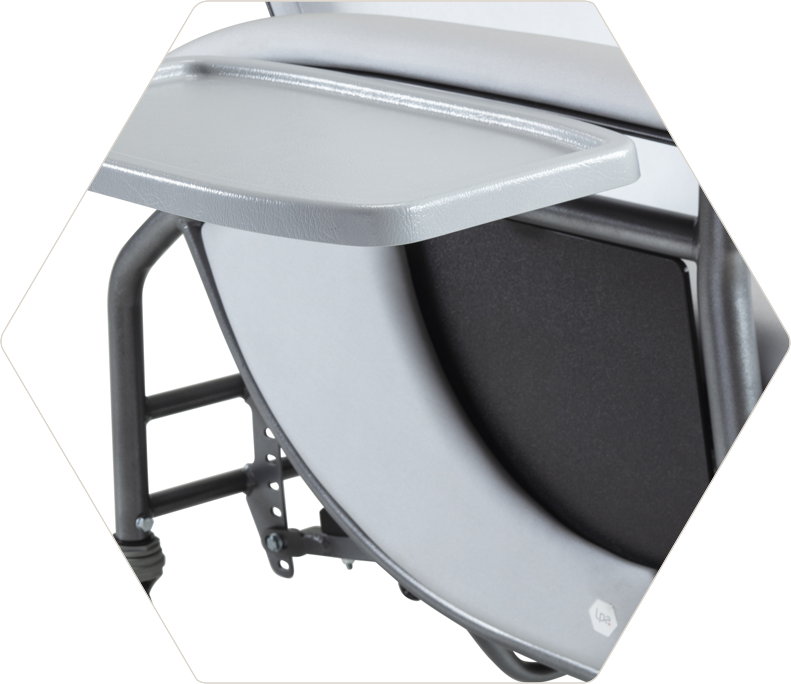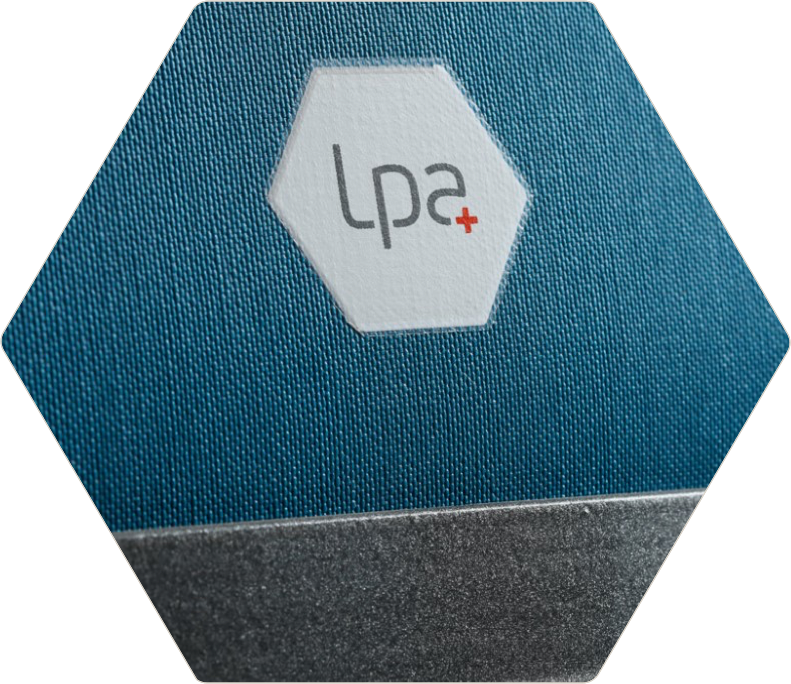 4

Antibacterial design
Its coatings, combined with some types of upholstery, contain antibacterial additives contributing to the prevention of infections.
Designed and manufactured in Canada
Lifetime structural warranty