chairs | maintain patient autonomy
self-locking glider
Thera-Glide® | wood
Various studies have shown that rocking reduces anxiety and provides multiple health benefits. This action has the effect of decreasing agitation, medication and the call to caregivers. The Thera-Glide® Wood self-locking glider has been developed to allow all persons at risk for falling to benefit from the therapeutic effects while avoiding the dangers associated with this activity. The Thera-Glide® Wood combines rocking, adaptability and aesthetics.
discover its caracteristics
Get a Quote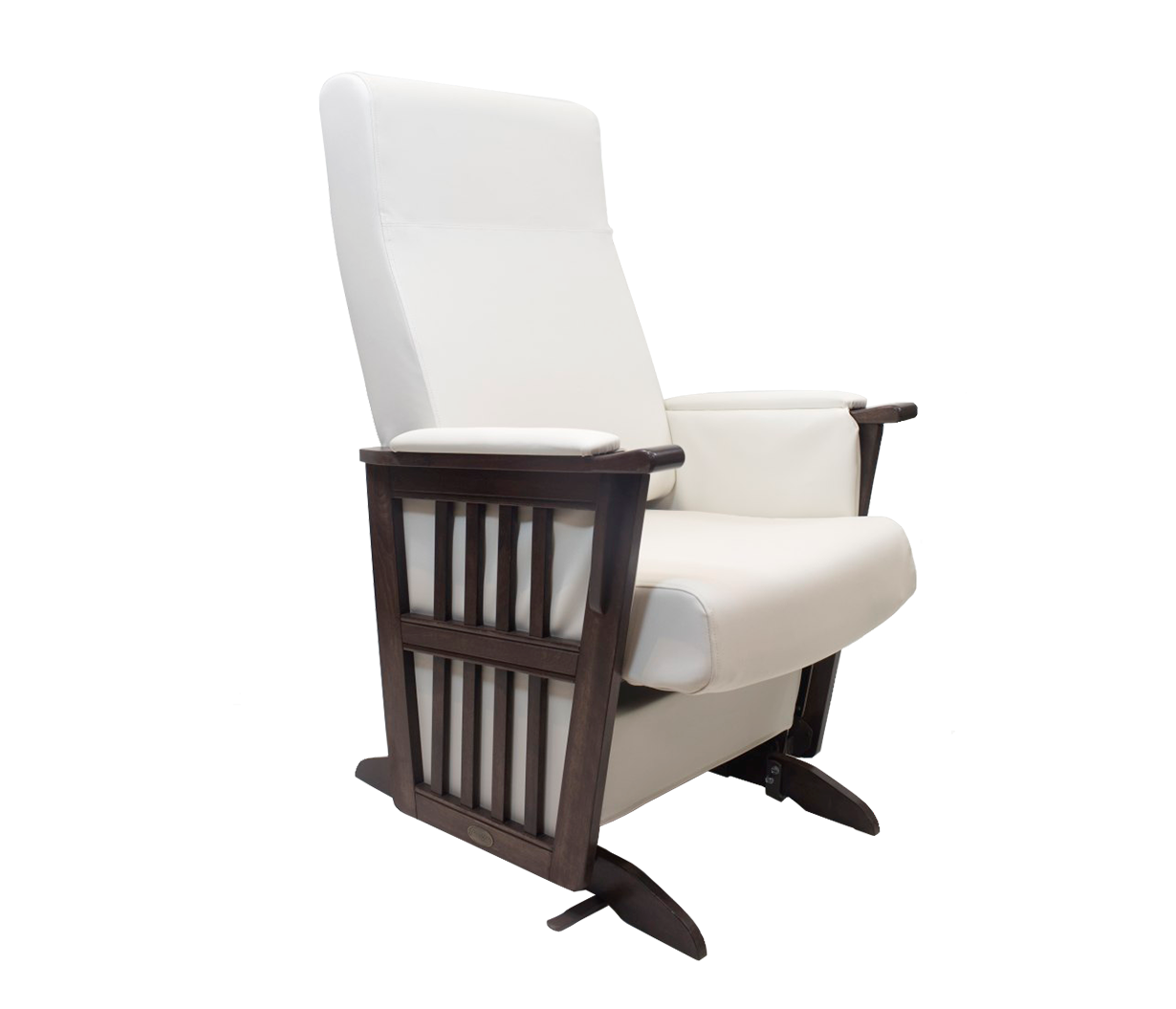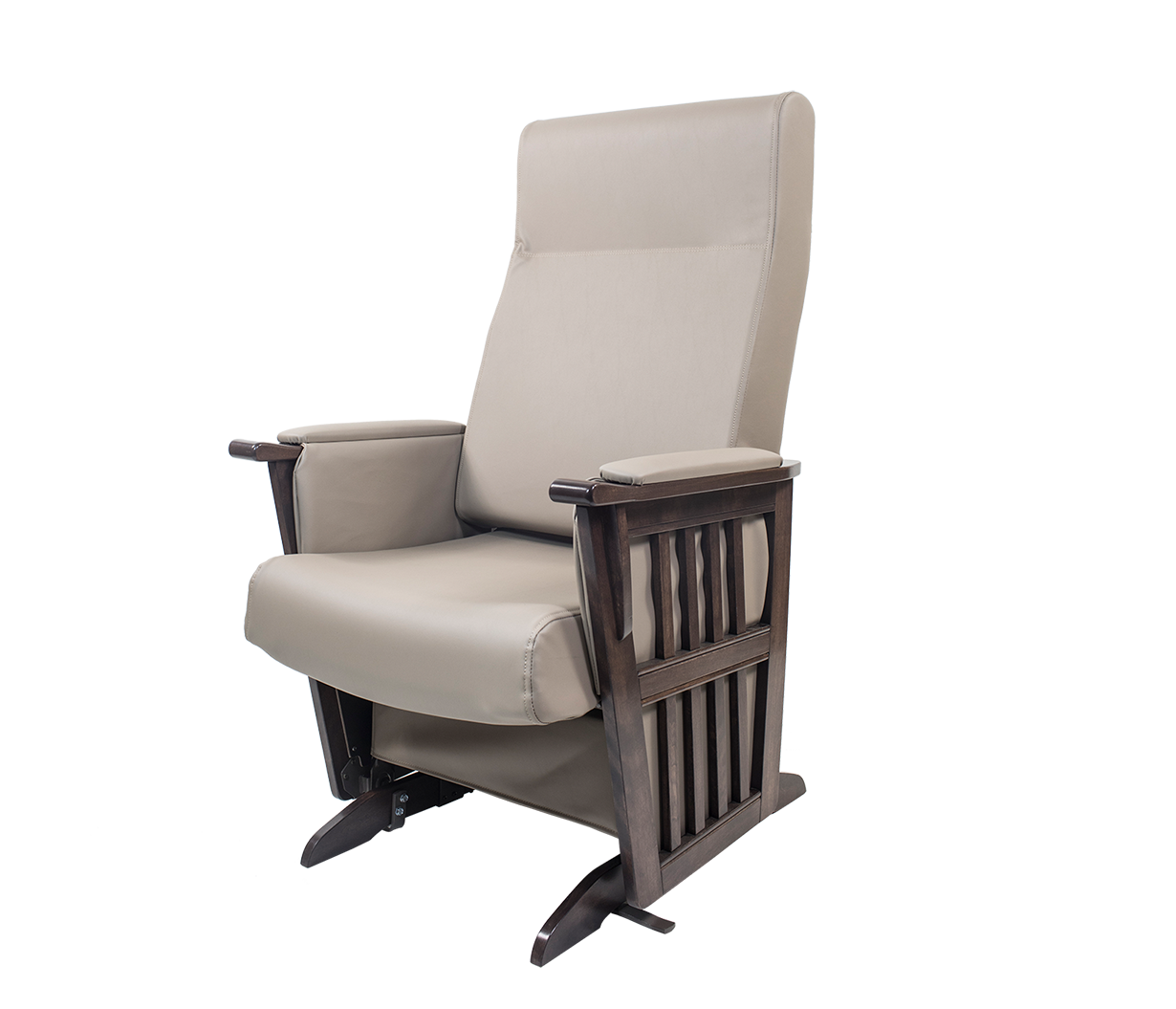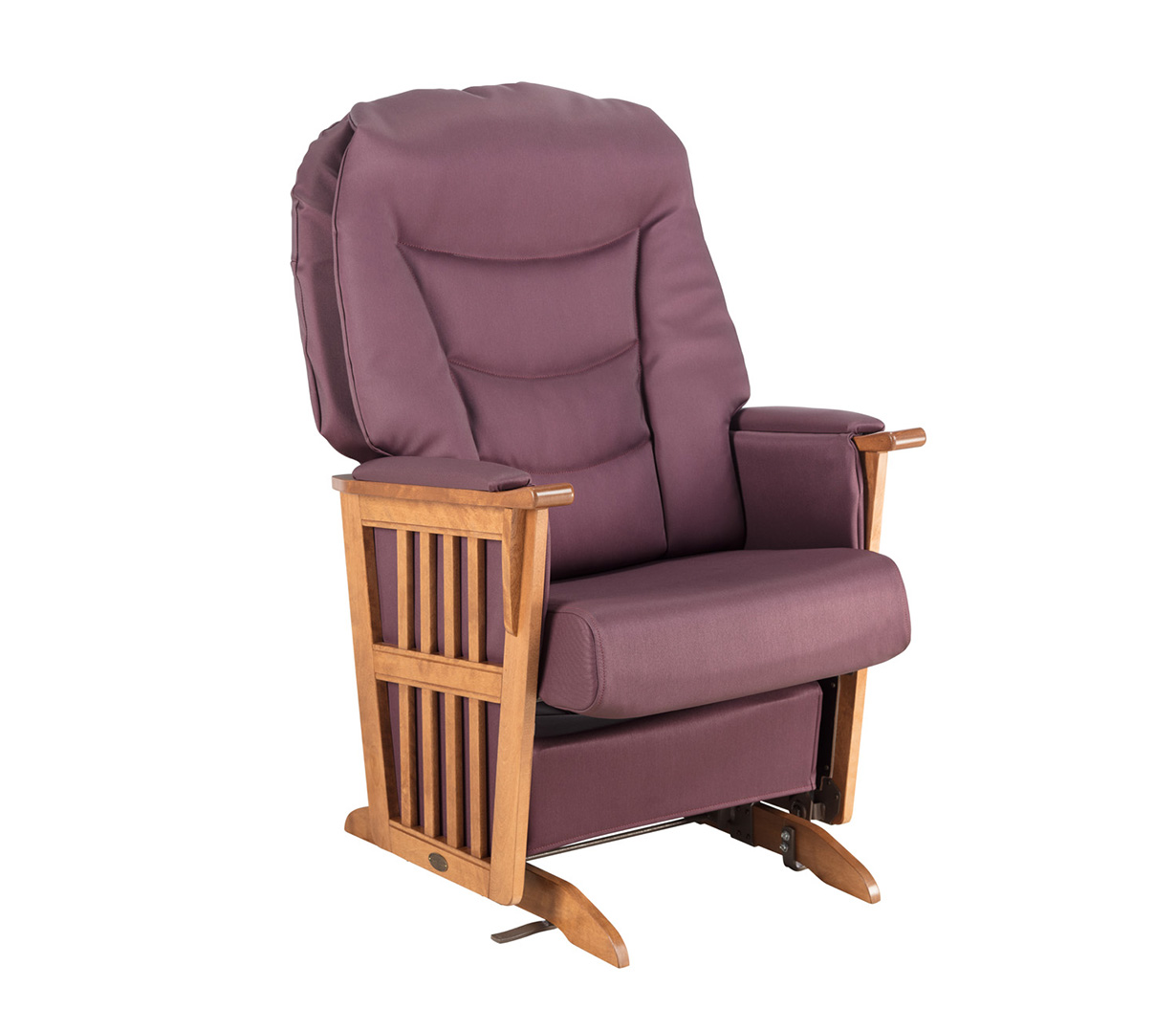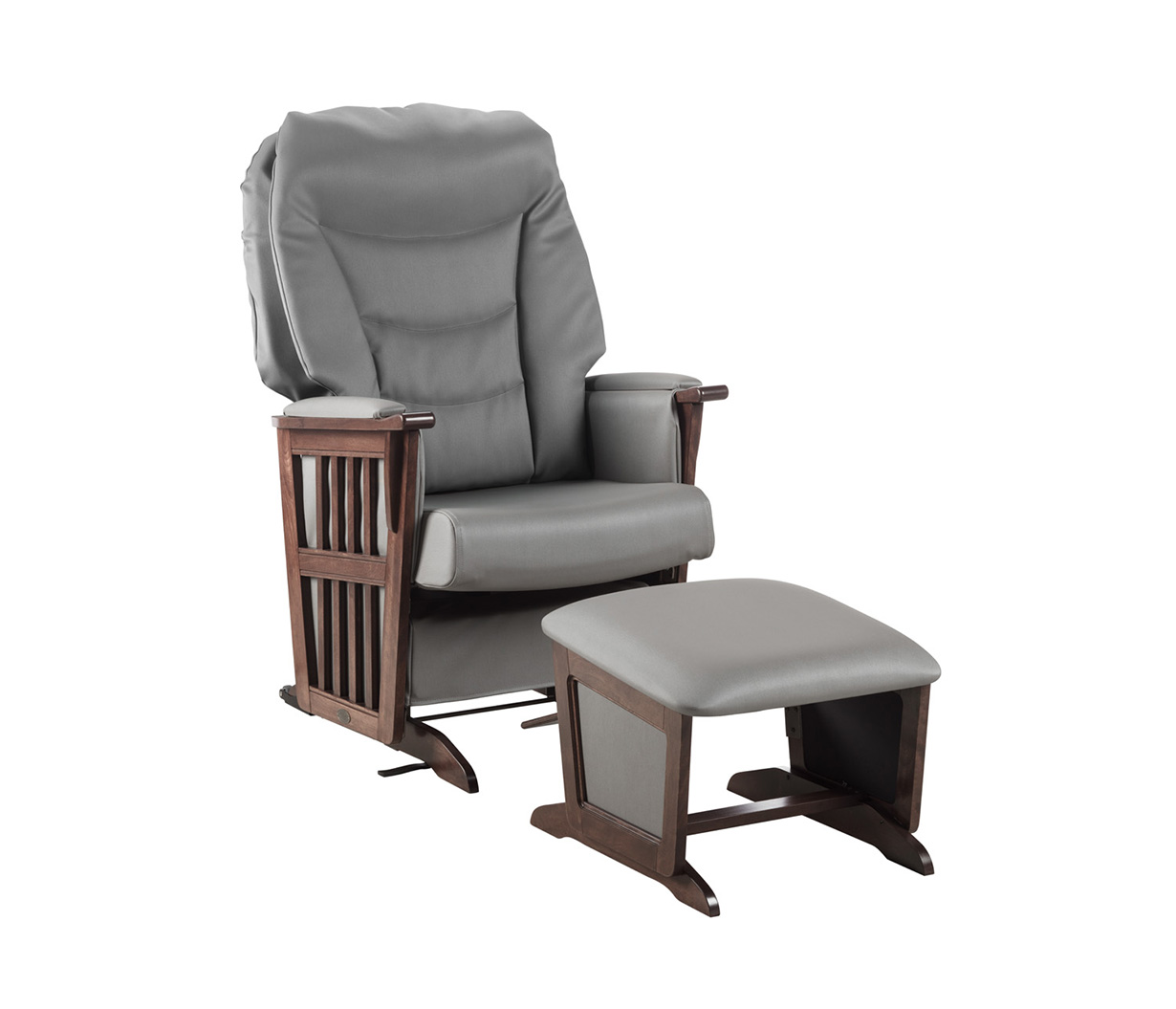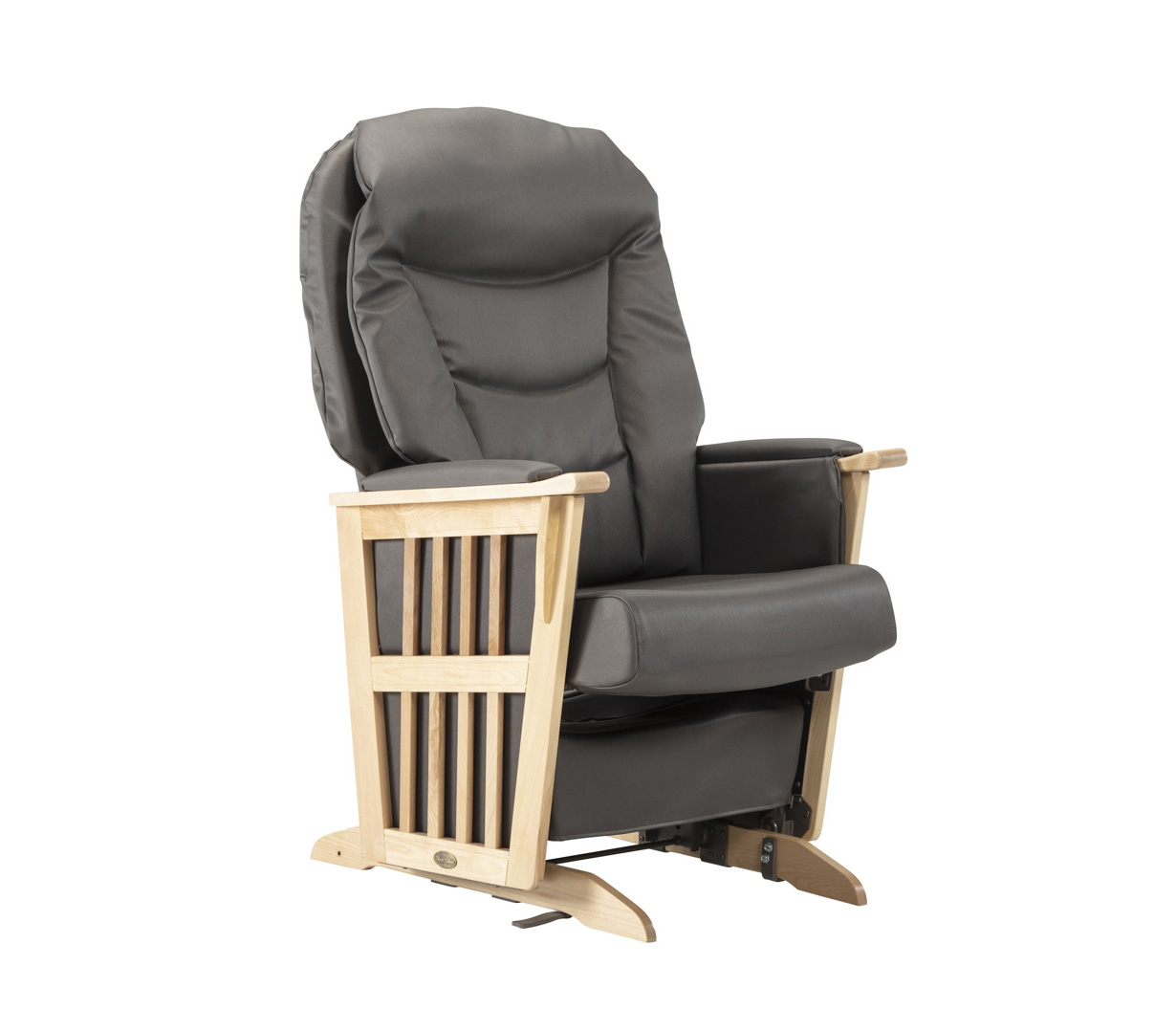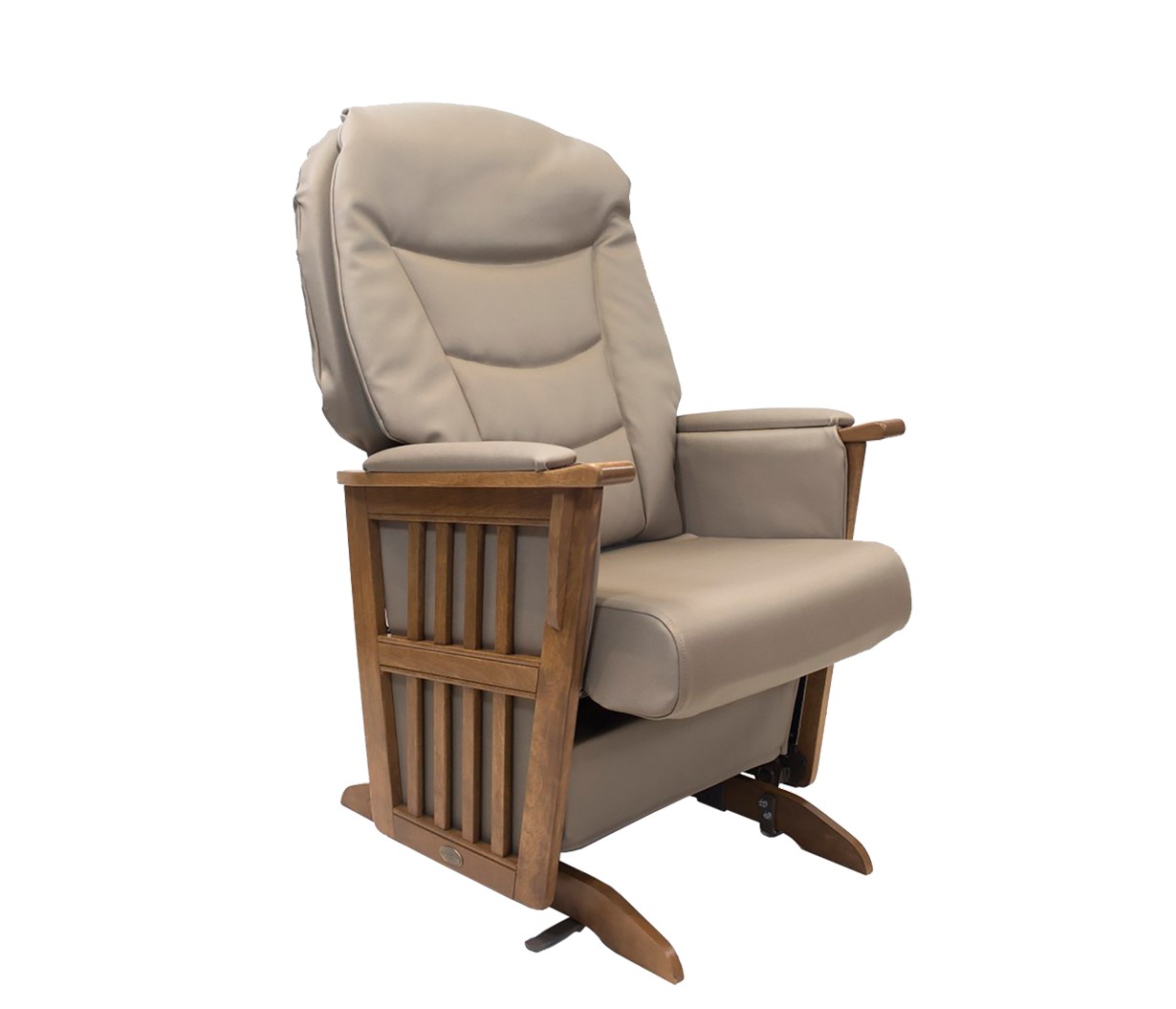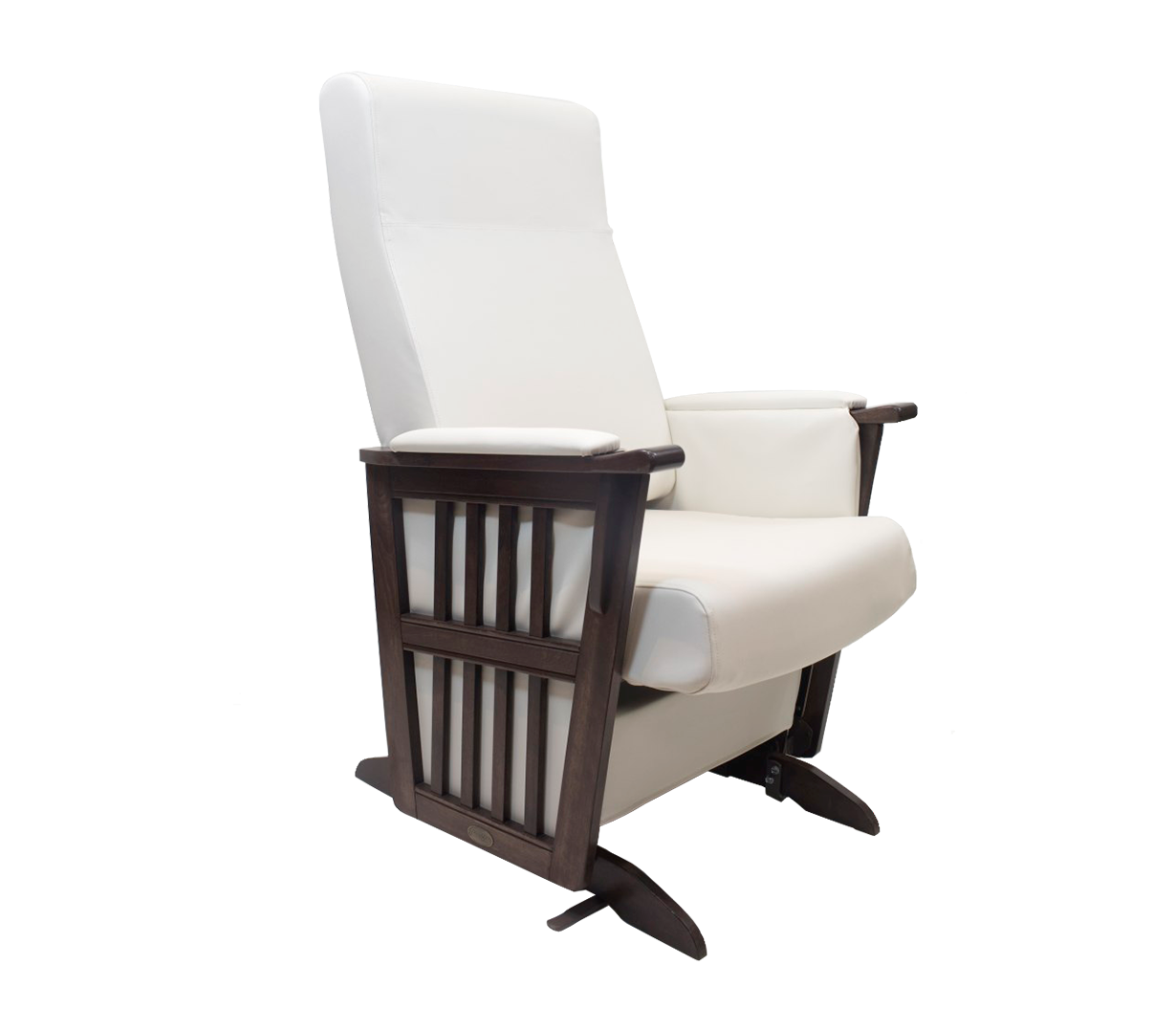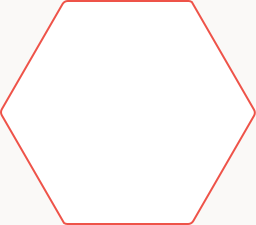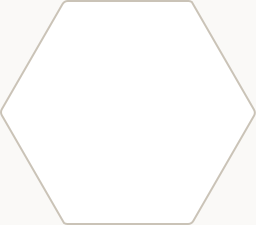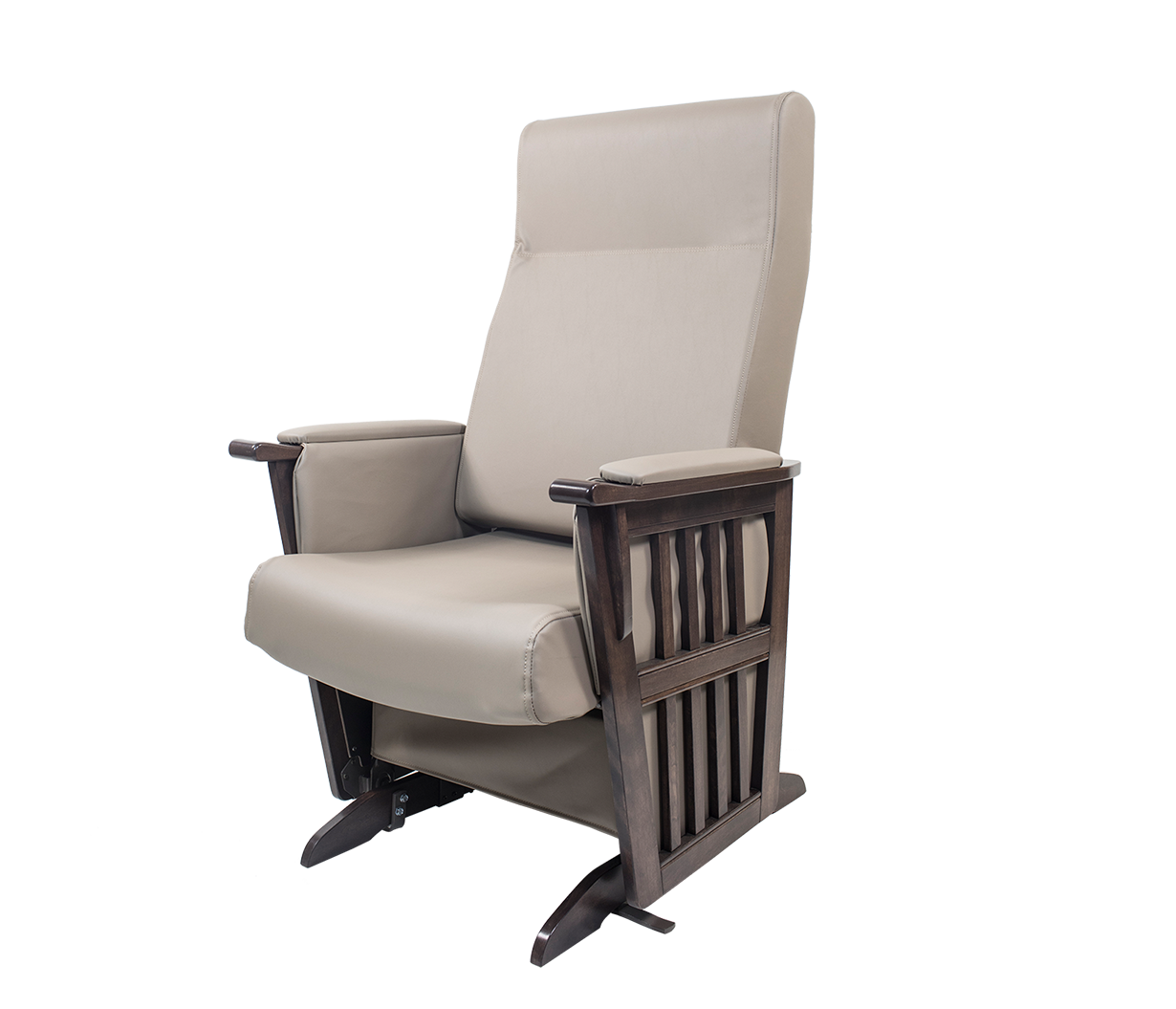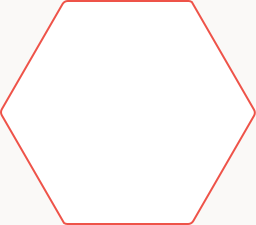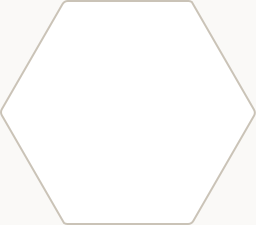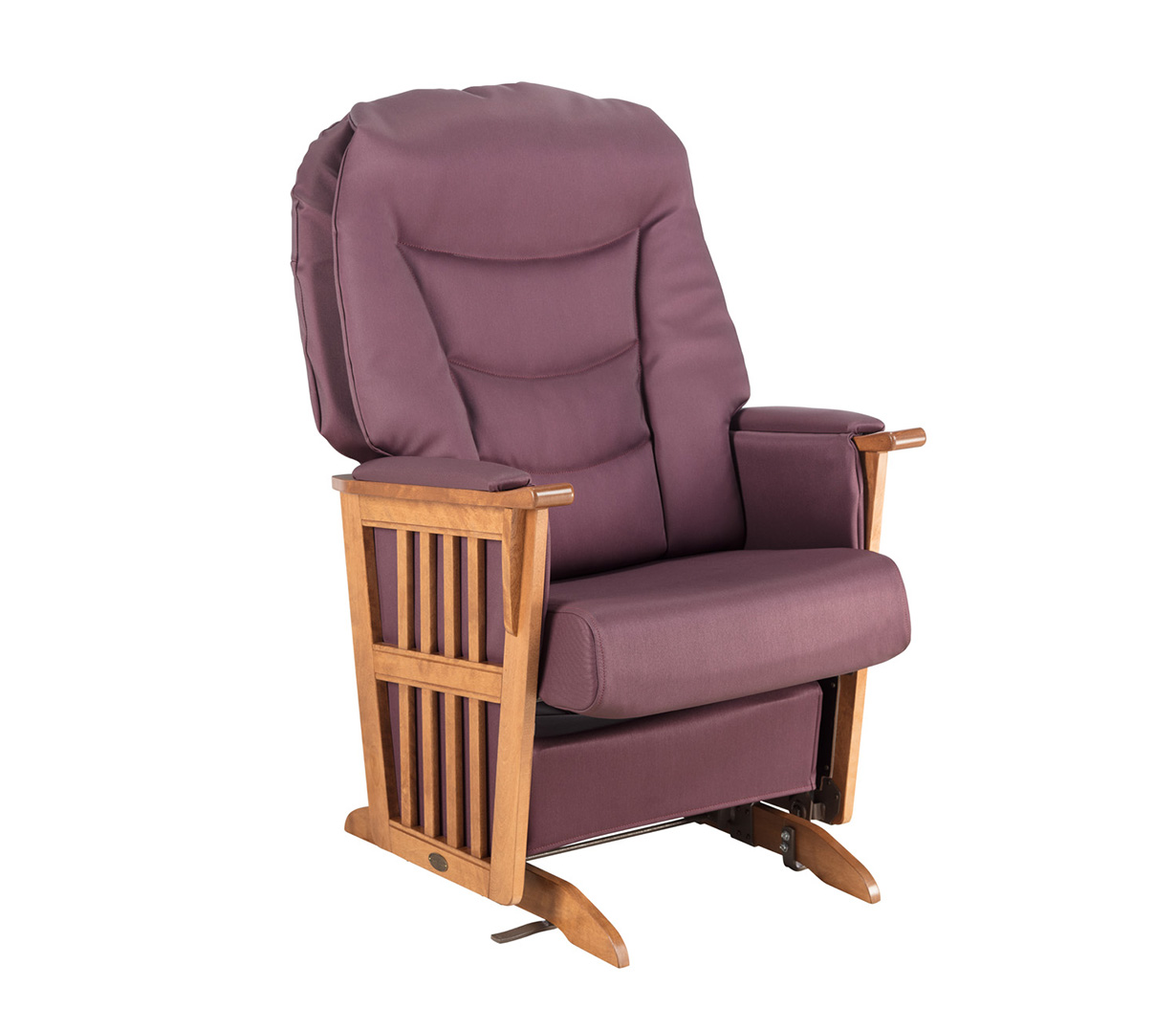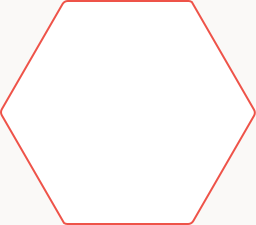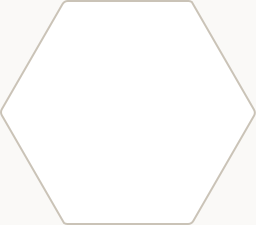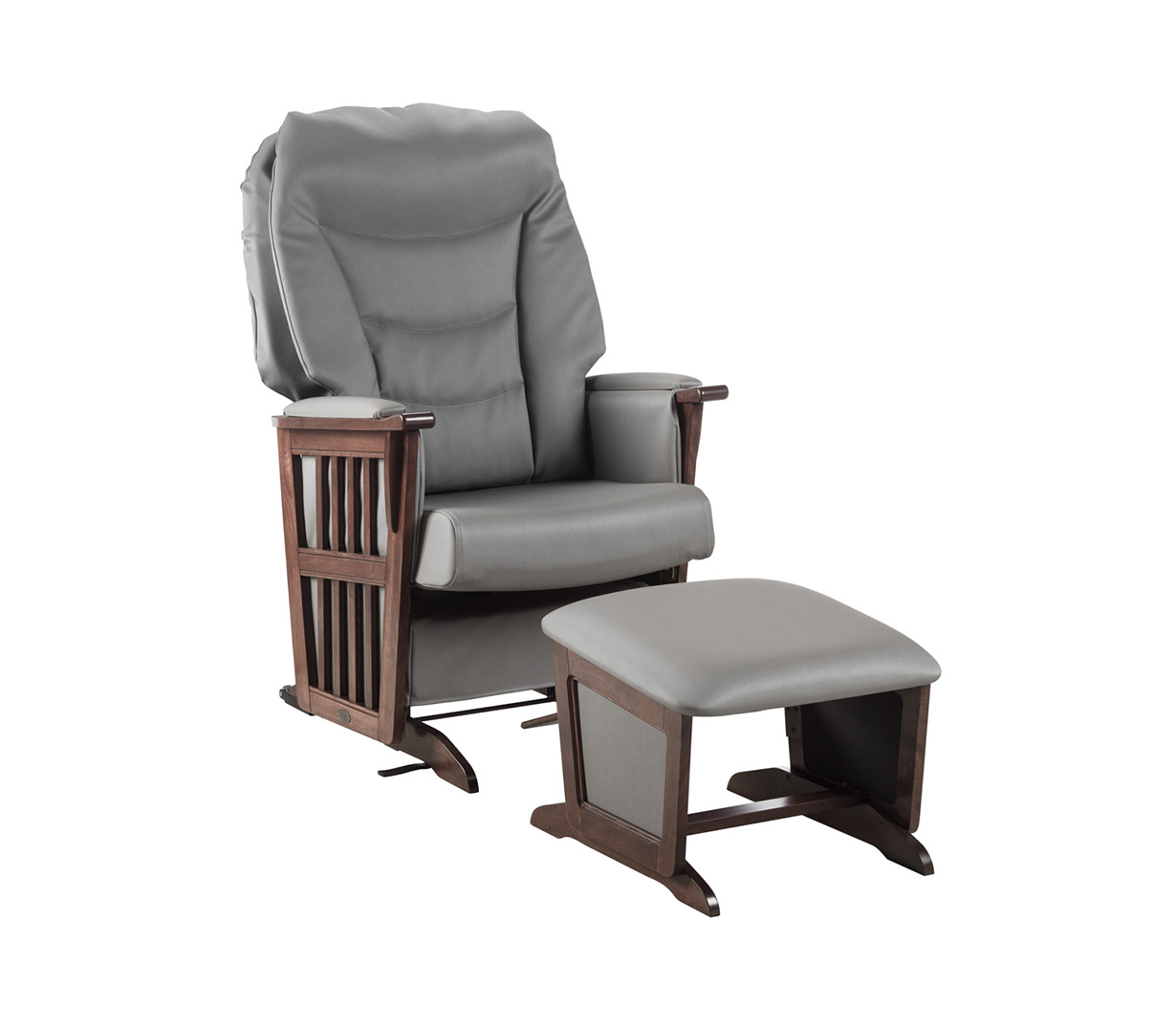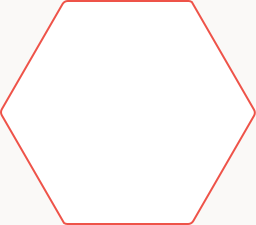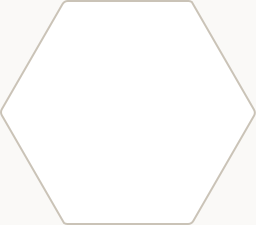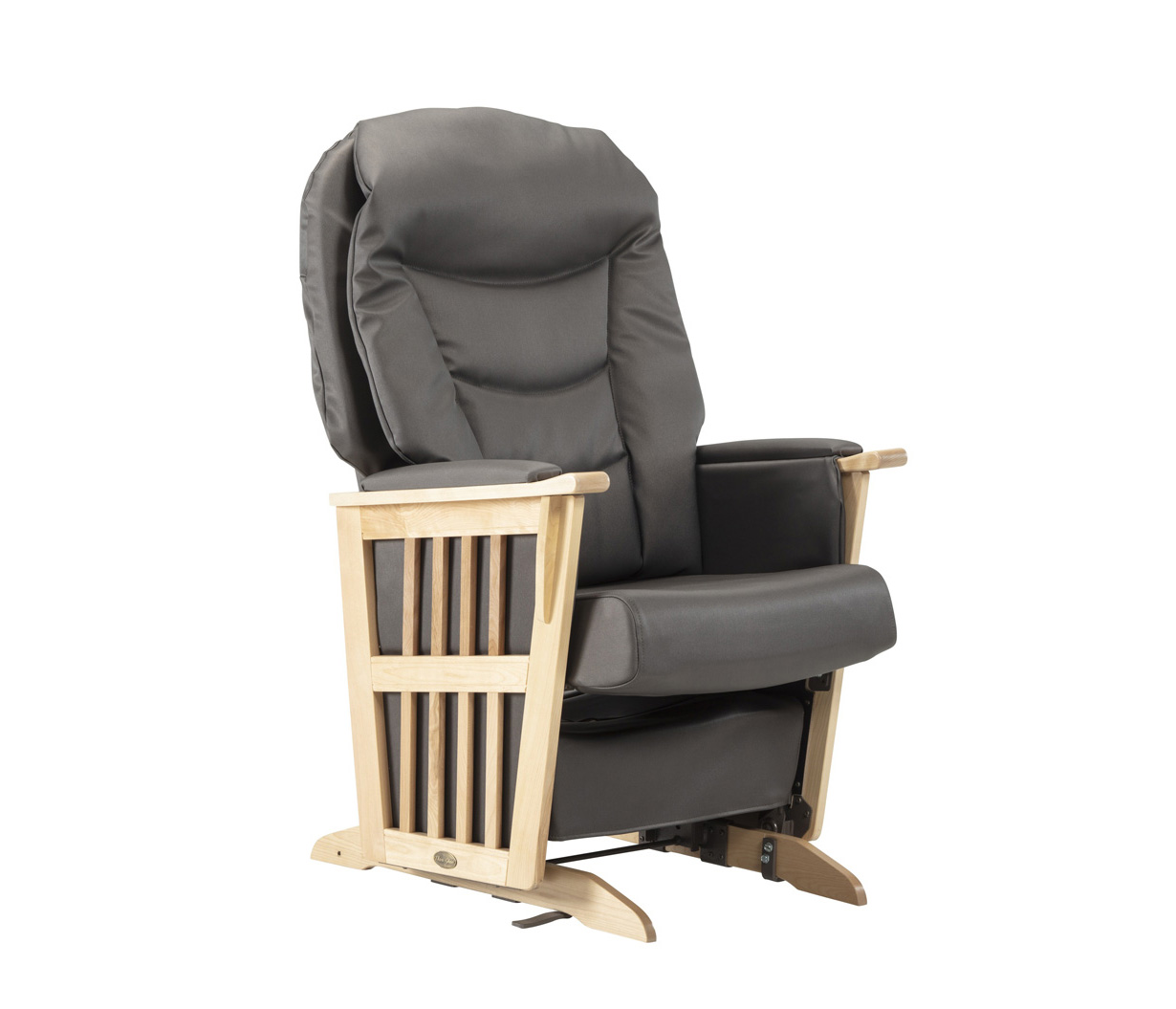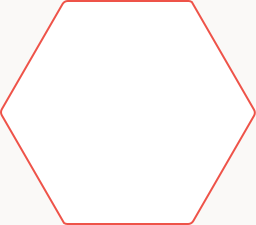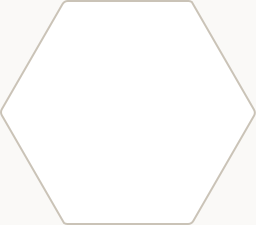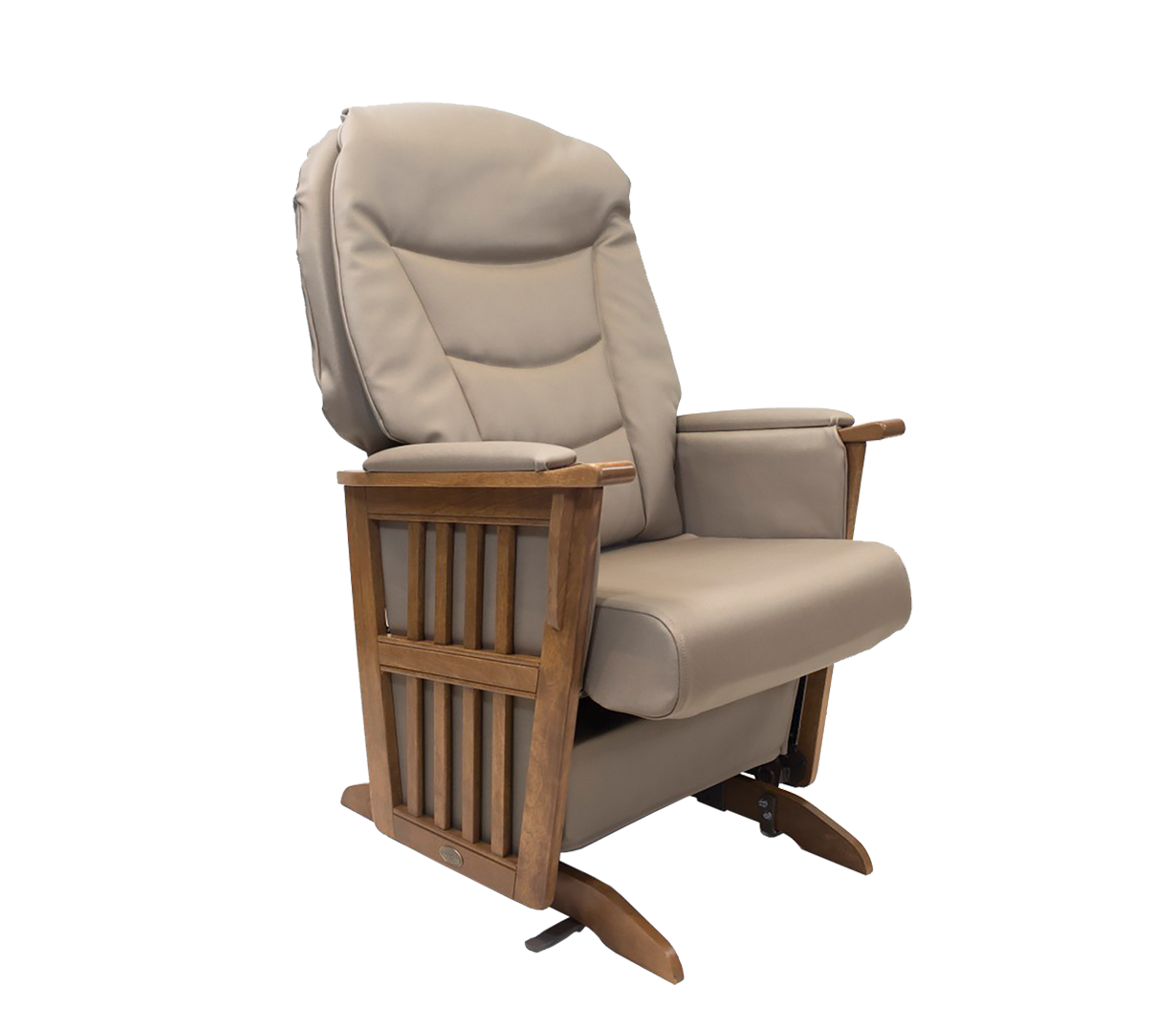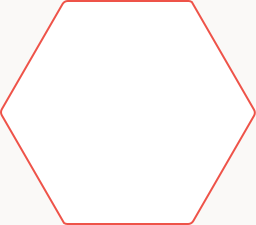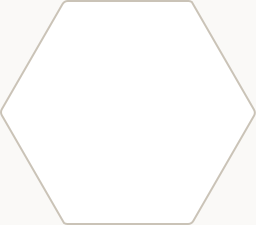 the caracteristics and advantages of

Thera-Glide® | wood
1

Self-locking glider
Equipped with a mechanism built into the backrest, the Thera-Glide® Wood locks automatically at the first sign of the user's intent on getting up and allows rocking when fully seated.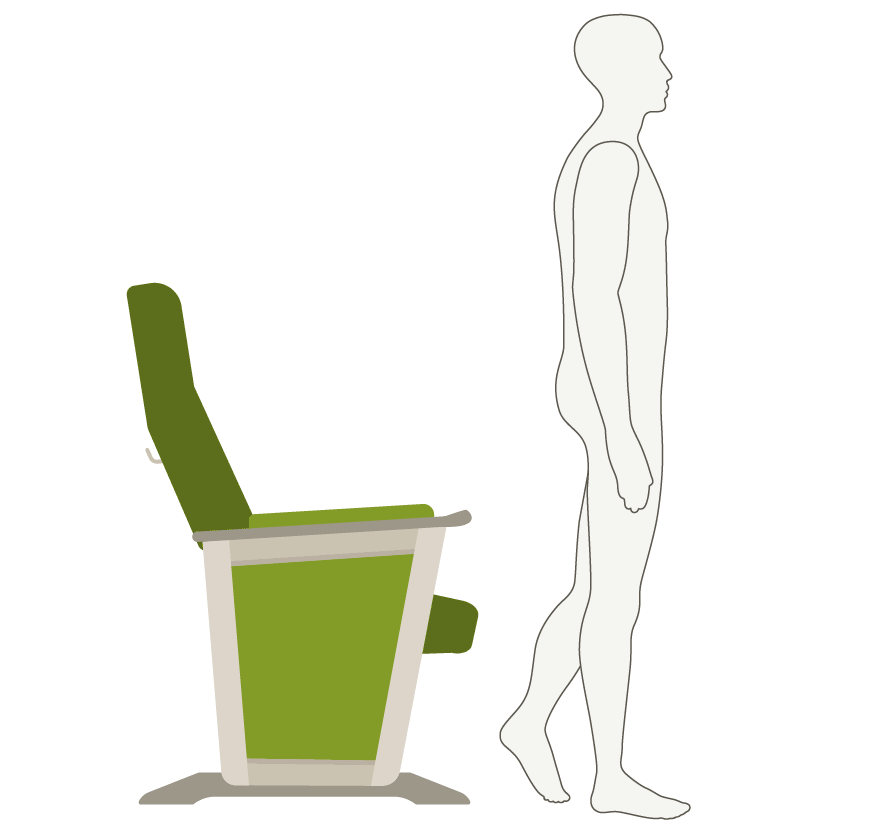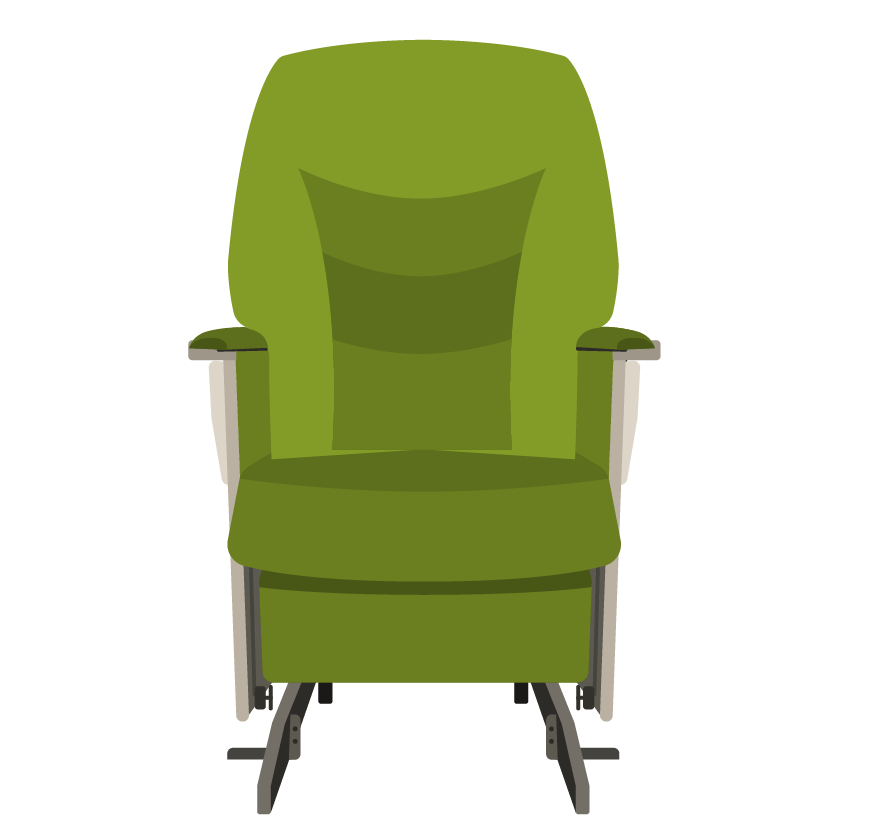 2

Designed to be stable and facilitate transfers
The Thera-Glide® is equipped with anti-tips providing four-axis stability and extended ergonomic armrests for easy and safe transfers.
3

Fits different body types
Available in different widths, it's also height-adjustable. It is also possible to adjust the seat depth and the angle of the backrest for optimal positioning.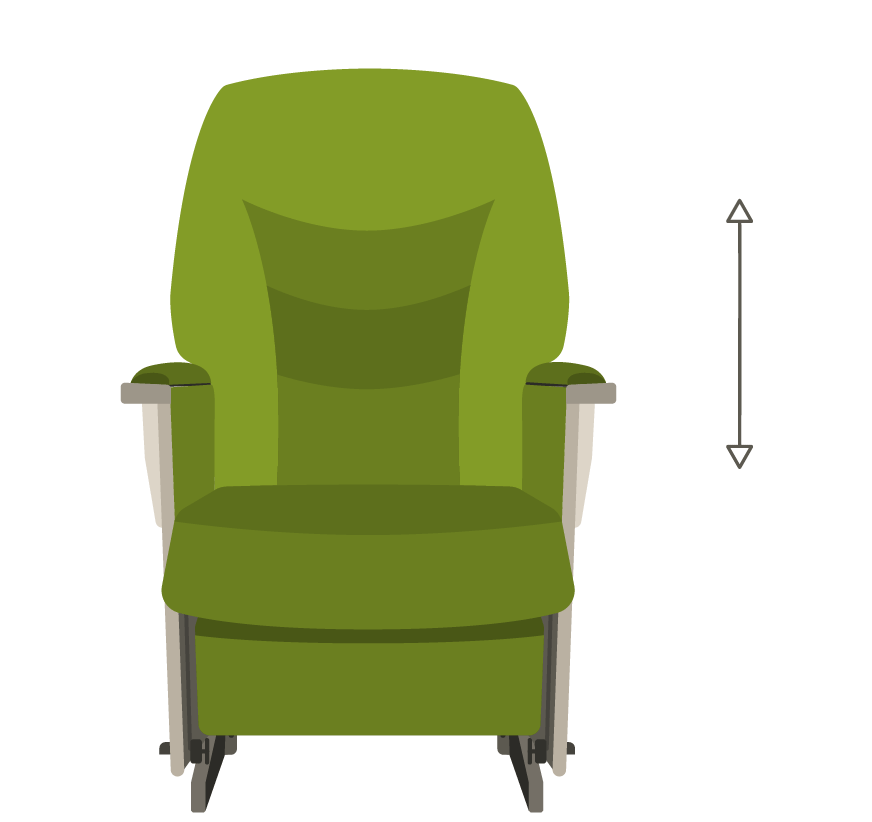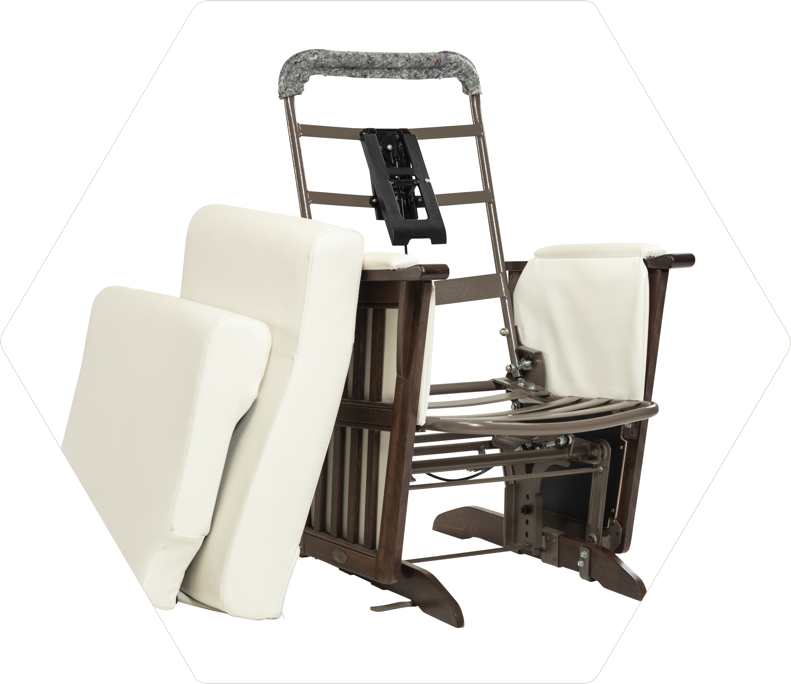 4

Superior design
The Thera-Glide® Wood chair is the result of expertise developed in collaboration with healthcare professionals to meet demanding and strict healthcare guidelines. Beyond the desired aesthetic appearance, its metal frame ensures great strength (lifetime warranty on frame).
5

Medical-grade product
All materials used meet the medical criteria for sustainability and resistance to cleaning products. Paint, varnish and some coatings contain a silver nitrate additive that helps prevent bacterial proliferation.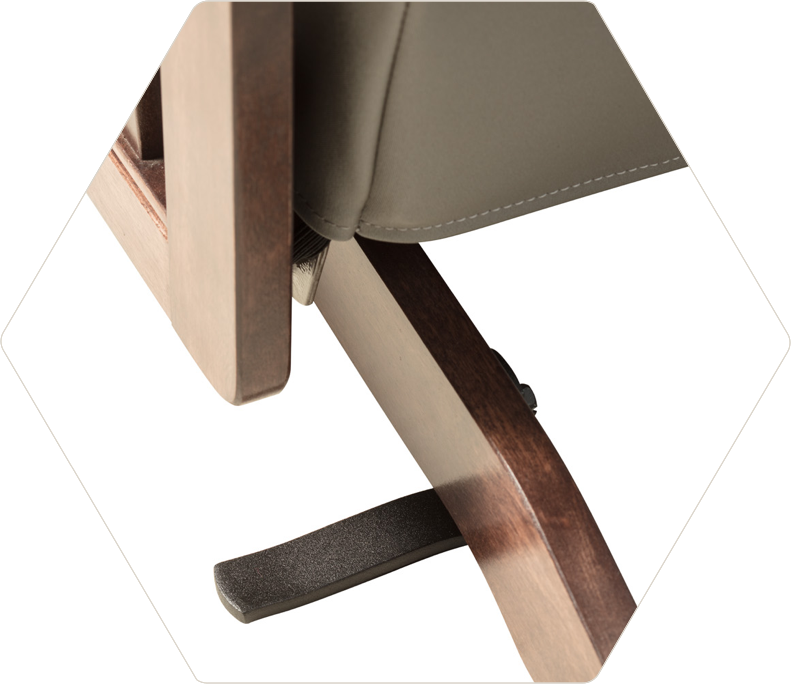 6

Elegant design
This chair does not sacrifice aesthetics for the benefit of the features. Nearly infinite possibilities of wood colors and upholstery make it possible to harmonize it with all types of environments.
Designed and manufactured in Canada
Lifetime structural warranty